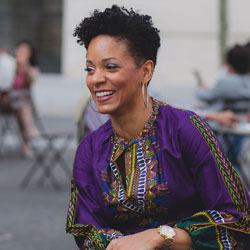 KELLI R. PARKER of New York, NY:
"My engagement ring and wedding band are exactly what I envisioned they would be: beautiful, contemporary and extremely well made. I get compliments (and some jealous stares) all the time and it's nice to know the set is one of a kind and was made just for me. Thank you so much for your kindness, patience and for the obvious amount of creative energy that went into making such special pieces."
JAY and XINXIN of China:
"Cindy created for us a beautiful engagement ring that any woman would be proud to wear. She patiently helped us select the perfect diamond, band and setting. The finished product was just what we wanted: simple and elegant. Cindy's honesty, attention to detail and love of her craft will continue to bring her many repeat customers like us."
MATTHEW ROBERTS of Rochester, NY:
"If you want authenticity, passion, incredible knowledge and care during your jewelry buying experience, there's no other person or place I would recommend than Refined Designs. Cindy was patient and educated me on the making of my fiancée's engagement ring. The results were breathtaking and more elegant than I could have imagined. Thank you, Cindy!"
BARBARA O. of Albany, New York:
"Cindy Crounse is an expert jeweler who creates beautiful, unique designs and who works with each client to create or provide whatever he or she wants. She always devotes enough time, attention and care to be sure each order is just right. Cindy's experience, talent, design style and personality make Refined Designs an excellent jewelry store."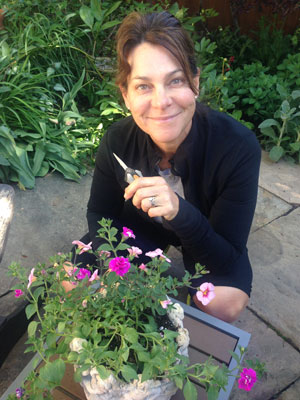 KAREN LAUSA of Littleton, CO:
"My wedding ring has been the symbol of a thriving, fulfilling, and evolving marriage that's heading towards the 30-year mark. Refined Designs' unique and flawless design has stood the test of time. Not a week goes by where someone doesn't remark on the beautiful design, the solid feel and sculptured simplicity of my beloved wedding ring.
My hands do the hard work of every day life, and the ring is never in need of coddling. It's a work of art and a companion to my gardening, yoga, swimming, cooking and many other passionate pursuits. In my work with my non-profit that requires me to engage in prison education, I often sit with my students in a maximum security prison environment, with little personal embellishment except for my touchstone, my one-of-a-kind, last-forever Refined Designs ring. Who would choose anyone other than Cindy Crounse for crafting such a timeless possession?"
JOE SCOTT of Averill Park, NY:
"Kim and I just wanted to thank you so much for helping us in creating the engagement ring of our dreams. The experience we had in searching for the perfect engagement ring was not an easy one, but you helped to make all of our hopes a reality. We spent countless hours researching, traveling and talking to many different people about what qualities to look for in an engagement ring, which led us to your door. Your knowledge, expertise and prices surpassed all others, which is why we would recommend you to anyone shopping for engagement rings."
SALLY of Old Saybrook, CT:
"Thank you so much for your wonderful talent! The new wedding band matched [my husband's] ring perfectly, fits fantastic and looks great with my engagement ring, and also when I wear it alone. You are a true craftsman and artist – a wonderful jewelry designer! Thanks!"
DENISE LEBER of Voorheesville, NY:
"Cindy is an absolute delight to work with, knowledgeable as well as friendly, and her prices are very reasonable. Designing my new ring was nothing but a positive experience and I have received many compliments on it. I'm extremely satisfied!"
MARK C. from Winston-Salem, NC:
"I received the package and I am absolutely delighted. It is such a pleasure to work with someone who is both an artist and an efficient business woman. I can't express how much I appreciate your work."